Our way of doing business
Sense of Initiative, Connection, Responsibility
Our commitment to standards
We are a company founded on values such as Sense of Initiative, Connection, Responsibility and Human Spirit. All these values are codified in our Quality Management System.
Since 2011, in the ISO 9001 certification, we have complemented our focus on others with a structured process approach and adopted an entrepreneurial mindset that balances profit and social commitments. In 2019, we won the Lombardy Region's 'Good Practices' award as a 'Responsible Company', achieving the highest score in all areas:
Environmental sustainability projects
Quality of Work and Staff Relations
Initiatives towards Civil Society and Local Communities
Quality Relations with Suppliers, Customers and Consumers
Company Governance and Responsible Management.
Mystery Auditing Italia Association
Consistent with the Mystery Coaching® brand, and in the wake of the enthusiasm brought by EXPO in Milan in 2015, we founded the Mystery Auditing Italia Association, committing ourselves to disseminating the "Undercover Audit" methodology (UNI 11312-1:2017) and related personnel certification (designer, coordinator and mystery auditor) (UNI 11312-2:2022) 
Following the principle of the circular economy relating to ideas, contents and ethical-deontological principles, we promote the "Made in Italy" through the commitment, with UNI, to develop the only "International Standard" dedicated to the Mystery Audit methodology. We are committed to ensuring that, in 2023, we can bring it, for approval, on the CEN (European Committee for Standardization) regulatory tables.
Find out what goals MyNoiLab is committed to based on the Sustainable Development Goals in the UN Agenda towards 2030 with a circular economy perspective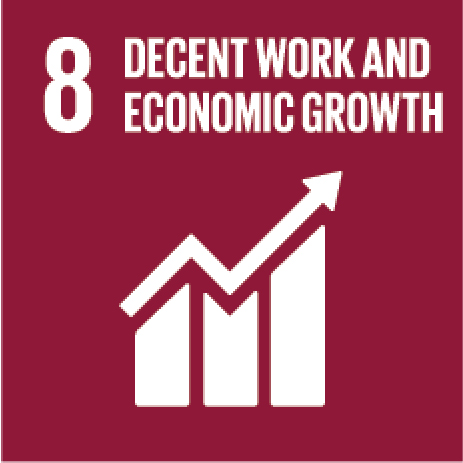 Well-being of people and organisations (3 - Good Health and Well-Being)   Support people in organisations to balance performance and personal well-being, productivity and growth targets (8 - Decent Work and Economic Growth). As part of the 1 October event, we will be offering participants free coaching sessions that they can either use themselves or give as gifts to others.
Provide high-quality skills to the market (4 - Quality Education). We will continue our commitment with the AICQ SICEV Professional Register, recognized by ACCREDIA, for the certification of Mystery Auditors. We will continue to provide professional qualification courses with the Mystery Auditing Italia Association and UNI. The social impact of these initiatives aims to bring to the attention of companies and the public administration the need to have a reference model for the mystery audit methodology and also economically recognize the skills of the three professional figures necessary to measure quality of the services provided undercovered.
Provide the tools for women and young people to face the challenges and uncertainty of constant change (5 - Gender Equality). In January 2022, we hired a young man who had not graduated, had been out of work for two years and was looking for an environment in which he could fulfil his potential. In July 2022, we hired a 34-year-old woman with an 18-month-old son who was looking for an environment where she could combine her private and professional life.
Continue to introduce innovation to services through a balance between performance monitoring and organisational development, using technology while respecting the people 'behind' it (9 - Innovation).
Develop the application of the Mystery Audit in public administration, with a particular focus on utilities (water, energy, health, bureaucracy, culture, tourism) to detect critical issues and drive sustainable improvement (11 - Sustainable Cities).
Collaborate with the network and non-profit organisations, networking with those who share our values and truly humanly sustainable development approach (17 - Partnership for the Goals). We have always been involved in initiatives with trade associations, ethical finance, environmental and renewable energy companies (one of the partners has a business in this sector)
POP ECONOMIX LIVE SHOW PROJECT - 2014 to 2019
A show promoted by the Pop Economix Association to mark the 2014 Week for Responsible Investment in Milan at the San Fedele theatre was not only the 200th performance of the POP ECONOMIX LIVE SHOW, but the successful result of a synergy between the key players: the Pop Economix Association, the Forum for Sustainable Finance and Mynoilab. A sharing economy experience made possible by bringing together the energies and resources of a theatre company, an association and a company to promote, communicate and stage a show that disseminates knowledge, encourages reflection, and connects the different worlds of finance and theatre.
Fà la Cosa Giusta - 2015
We took part in the "Fa' La Cosa Giusta" ("Do The Right Thing") trade fair to show how it is possible to provide an excellent service while staying people-focused. Together with the BeHandy association, we explored the special needs of people with motor, visual, hearing and eating disabilities. We remain convinced that 'Service' always means a relationship, a welcome for all and a response to the needs of each individual.
GJUSTI, Green Jobs Università Scuole Territorio Imprese - 2011 to 2013
The project, funded by Fondazione Cariplo and conducted in two editions from 2011 to 2013, involved secondary school students in Lombardy in a course focused on "imagining green jobs for the future". Our contribution as partners and sponsors concentrated on research, facilitation and coaching activities to network and create synergy among the actors in the area involved.
Our awards
The 2019 Lombardy Good Practices Award
When you team up, collaborate and share, you become a responsible company day after day. You become a system and help to spread Good Practices. With these words, in December 2019 we were awarded among the Responsible Companies in Lombardy, an initiative in which we were among the 22 companies that developed Good Practices in all five areas: Environmental sustainability projects Quality of work and staff relations Initiatives targeting civil society and the local community Quality of relations with suppliers, customers and consumers Responsible corporate governance and management
Want to find out more?
Write to us!